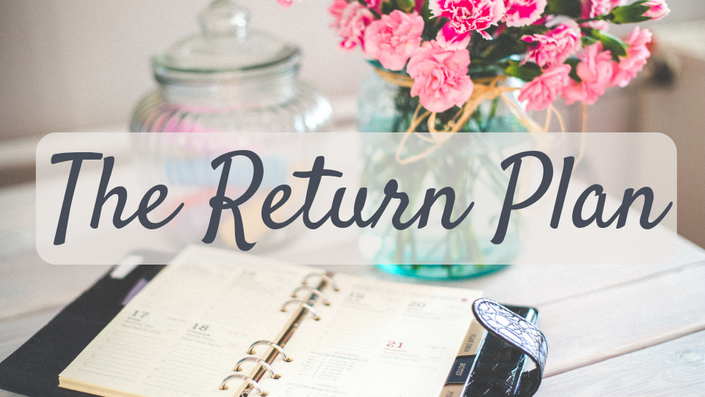 The Return Plan
The guidance you need to prepare for parental leave and return to work with confidence!
As an expectant parent, you've got a long to-do list.
Attending birthing classes, setting up a baby registry, organizing the baby's room, picking out names... The list goes on and on.
But how are your plans at work going?
What will happen to your work projects while you're gone?
Have you talked to your manager and coworkers about your leave?
What resources does your employer provide for working parents?
And what about maintaining a relationship with your partner?

What have you and your partner done to prepare for your new roles?
How are you and your partner going to stay level-headed?
Who will you call if you need help?
Where can you turn for local resources?
And how about your first day back? Have you even started to think that far ahead?
Introducing The Return Plan
The Return Plan covers what you need to know about preparing for leave, making the most of your time at home, and returning to work with confidence.
Let us help with our step-by-step program to plan for, make the most of, and return back to work after your leave.
This course will:
walk you through outlining your leave expectations
help you build communication strategies for work and home
give you concrete, actionable preparations for leave
and offer tips and tricks for keeping a flexible perspective through it all.
Plus you'll get members-only access to handy workbooks to keep your thoughts organized.
You've got enough tough decisions to make.
Let this be an easy one.
Your Instructor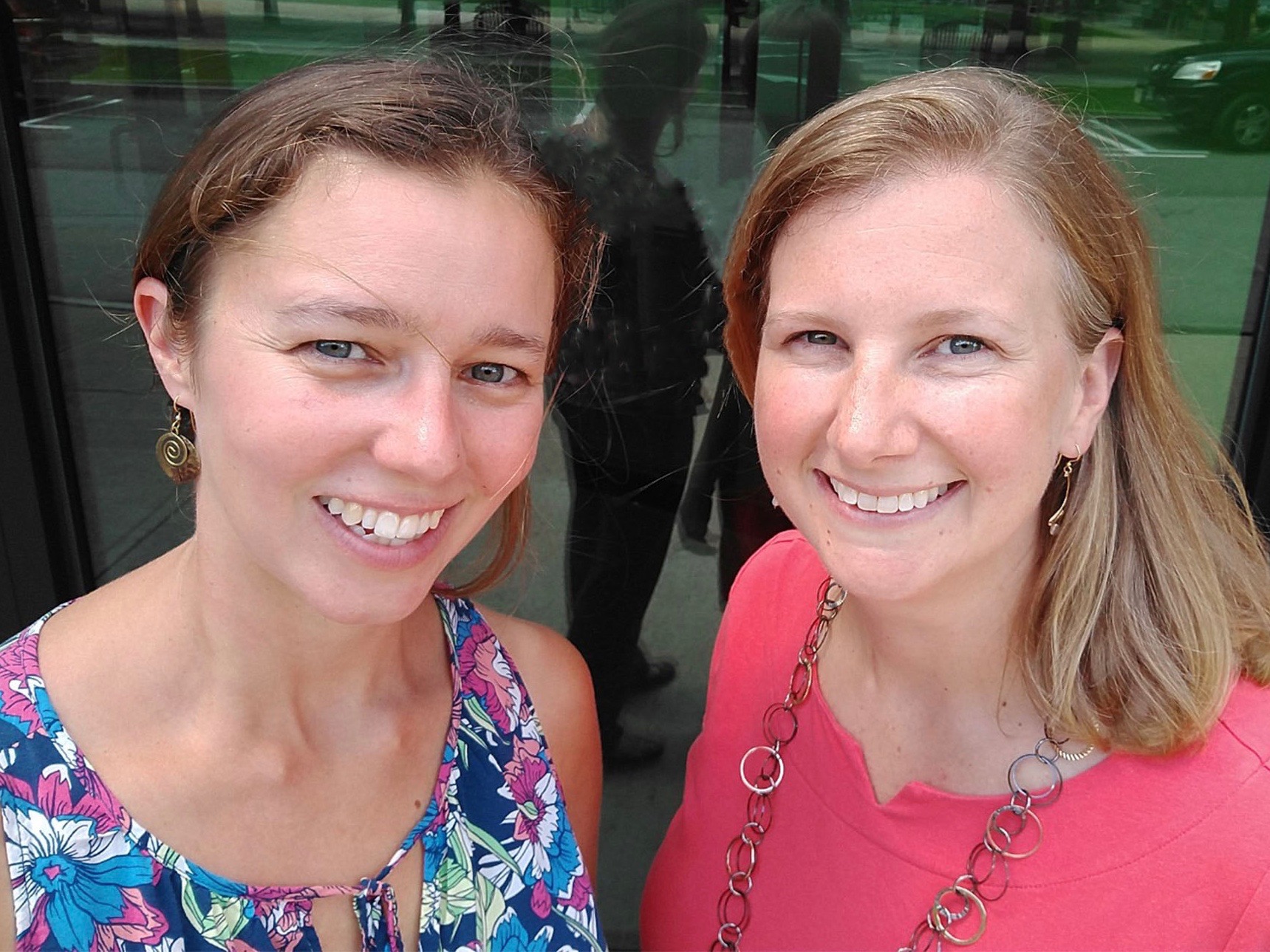 At Soutiens, we're on a mission to help expectant employees become successful working parents.
As postpartum doulas, we have witnessed how parents who plan on returning to work after their baby is born face a unique set of challenges- navigating benefits and leave, the stress of returning to work before they are physically or emotionally ready, balancing family needs with work needs, guilt, and so much more.
We have heard these parents call for more support during this short but intense transition time.
And we're here with an answer.

Frequently Asked Questions
Who should take The Return Plan?
The Return Plan is for any parent-to-be who is planning on returning to work after baby. Moms, dads, people with no paid leave and those with generous family leave, First-time parents and experienced parents. People with lots of family around and those with no family.
What happens after I sign up for The Return Plan?
After you sign up, we'll send you an introductory module to help organize the benefits and policies available to you. Make sure you download the workbook associated with each module!
How long does it take to complete The Return Plan?
We know that when you're expecting a baby, time can feel of the essence. That's why we've made The Return Plan evergreen - meaning you can access the course whenever you want and complete modules at your own pace. The Return Plan was designed to take just about 3 weeks to complete, but you can certainly do it in less time if you're in a hurry!
I see other parents succeed without this course. Why should I take it?
Sure, you can figure it out on your own. Much of parenting is figuring things out as you go. But why you would want to? We give you the tools to shortcut the process, create a community for you to get and give advice, and prevent some of the "learning the hard way". More snuggles, fewer stumbles we say!
When should I take The Return Plan?
Many parents start thinking about their maternity or paternity plans in the 2nd trimester - the news is out at work and there is still time to plan. That said, since the course is evergreen, you can take The Return Plan at your own pace. Want to wait until the 3rd trimester? Not a problem!
We get it. Having a baby comes with lots of expenses.

But this is about more than just your baby.

It's about you, your family, your parenting journey & your financial future.
Childbirth classes get you ready for birth.
Newborn care classes get you ready to take care of your baby.
But what's helping you get ready to become a working parent?
Course Curriculum
Getting Ready
Available in days
days after you enroll
Preparing for Leave
Available in days
days after you enroll
Strong Foundations
Available in days
days after you enroll
Your work is important to you and so is your family.
You know there's a lot to do before your baby is born, and "work stuff" hasn't made the list yet.
You like concrete, actionable tasks to help prepare for maternity or paternity leave.
You take pride in your work and need to work out the logistics of stepping away from work.
You hope to make the most of your time home with your new baby.
You want to return to work as a confident, successful working parent.
Let The Return Plan help you make this a reality.